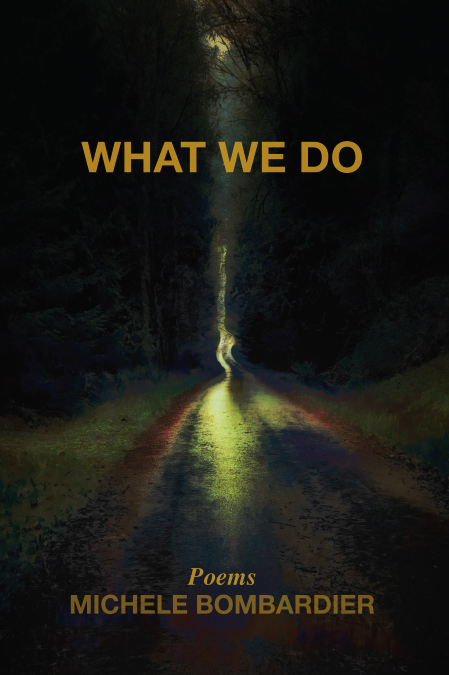 WHAT WE DO is available now at Amazon!
What We Do (Adrich Press, 2018) is a collection that centers around spiritual struggle in the context of loss and change, a braiding of poems about connection, forgiveness and endurance while considering illness, death and changes in relationships. Michele's work has appeared in over thirty literary journals including Alaska Quarterly Review, Atlanta Review, Bellevue Literary Review, Poetry International Online, The Raven Chronicles, Fourth River, Sukoon, Floating Bridge Press, Artemis Journal, East Coast Literary Review and many others.
Michele received her MFA in poetry at Pacific University. She has had the honor and privilege of studying with David Wagoner and Tara Hardy at Hugo House in Seattle, and Sandra Alcosser, Kwame Dawes, Ellen Bass, Dorianne Laux, and Joseph Millar at Pacific University along with Tyehimba Jess and Eduardo Corral.
Michele is the founder of Fishplate Poetry, a social purpose corporation whose proceeds support humanitarian work, specifically medical help for Syrian refugees. Fishplate Poetry provides retreats, workshops and ongoing workshop groups for poets and writers. More information about Fishplate Poetry here. Michele is available for book groups, readings and talks, specifically for universities and health care settings.
Listen to Michele talk about poetry in this ten-minute podcast interview: